---
IMO Marine Compass standard update-"Blue Sun" series Fiber Optical Compass has obtained EC MODULE B type
---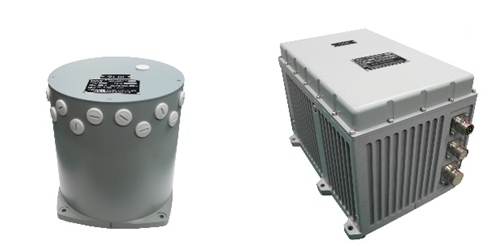 Left:(MFG-III)Blue Sun 60 fiber compass Right:(MFG-I)Blue sun 110 fiber compass
Recently, Dr. Liu Juncheng, Director of Optical Inertial Navigation Department, Dr. Liu Wei, deputy director of CMC, and Dong Biao, manager of R&D Department, overcame the difficulties of the COVID-19 epidemic by full preparation also with the support of the surveyor and related leaders of DNV-GL Classification Society. The Blue Sun(MFG-I/III) series fiber compass has successfully obtained the EC MODULE B type Approval certificate, including the Marine Compass Certificate and ROT Certificate, which meet the IMO new generation standards.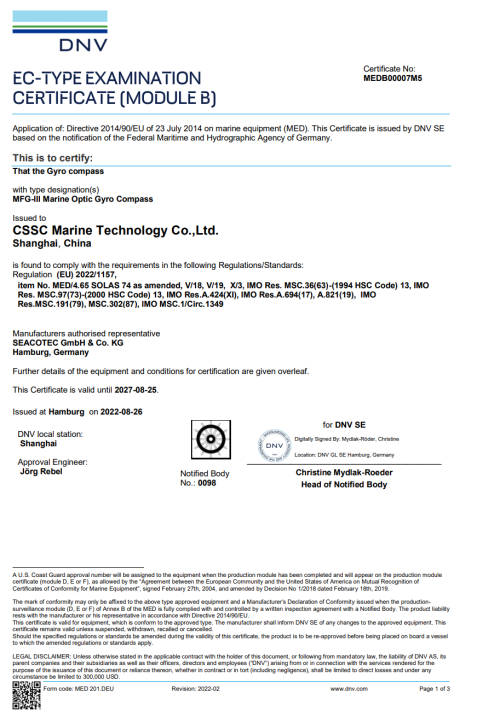 (MFG-III)Blue Sun 60 Fiber Compass-MODULE B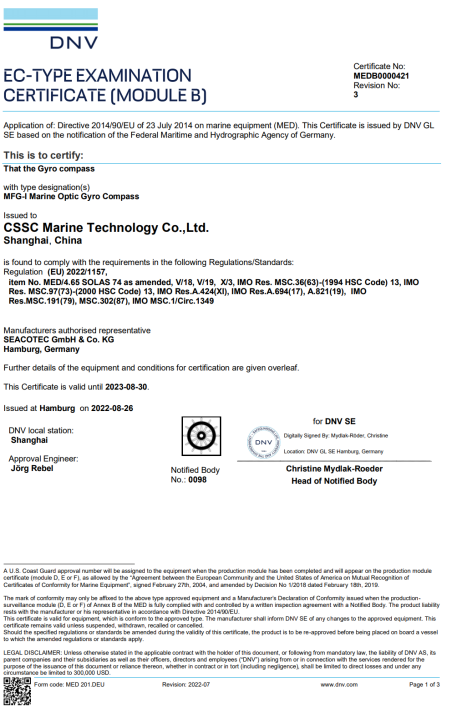 (MFG-I)Blue Sun 110Fiber Compass-MODULE B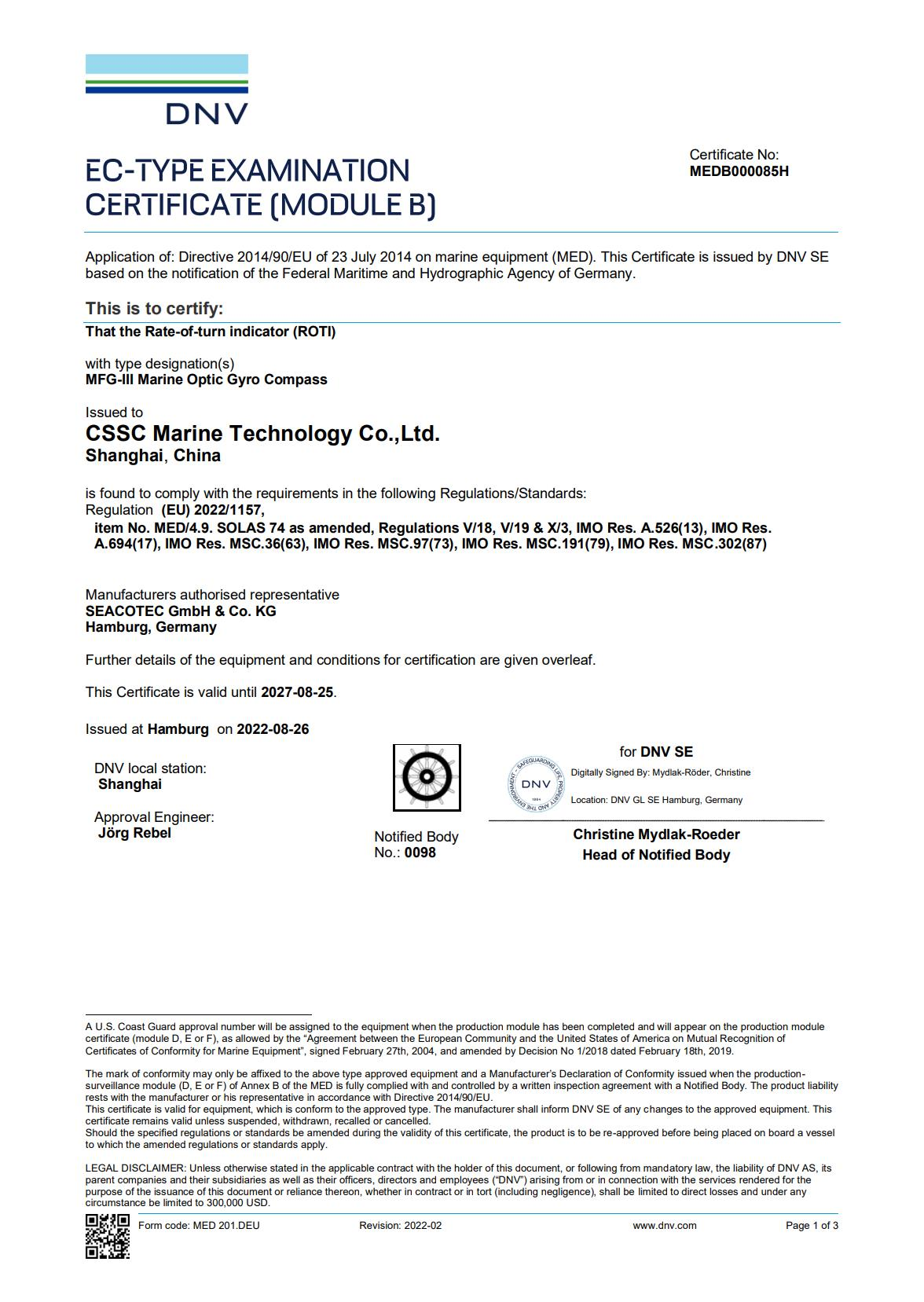 (MFG-III)ROT certificate for Blue Sun 60 fiber compass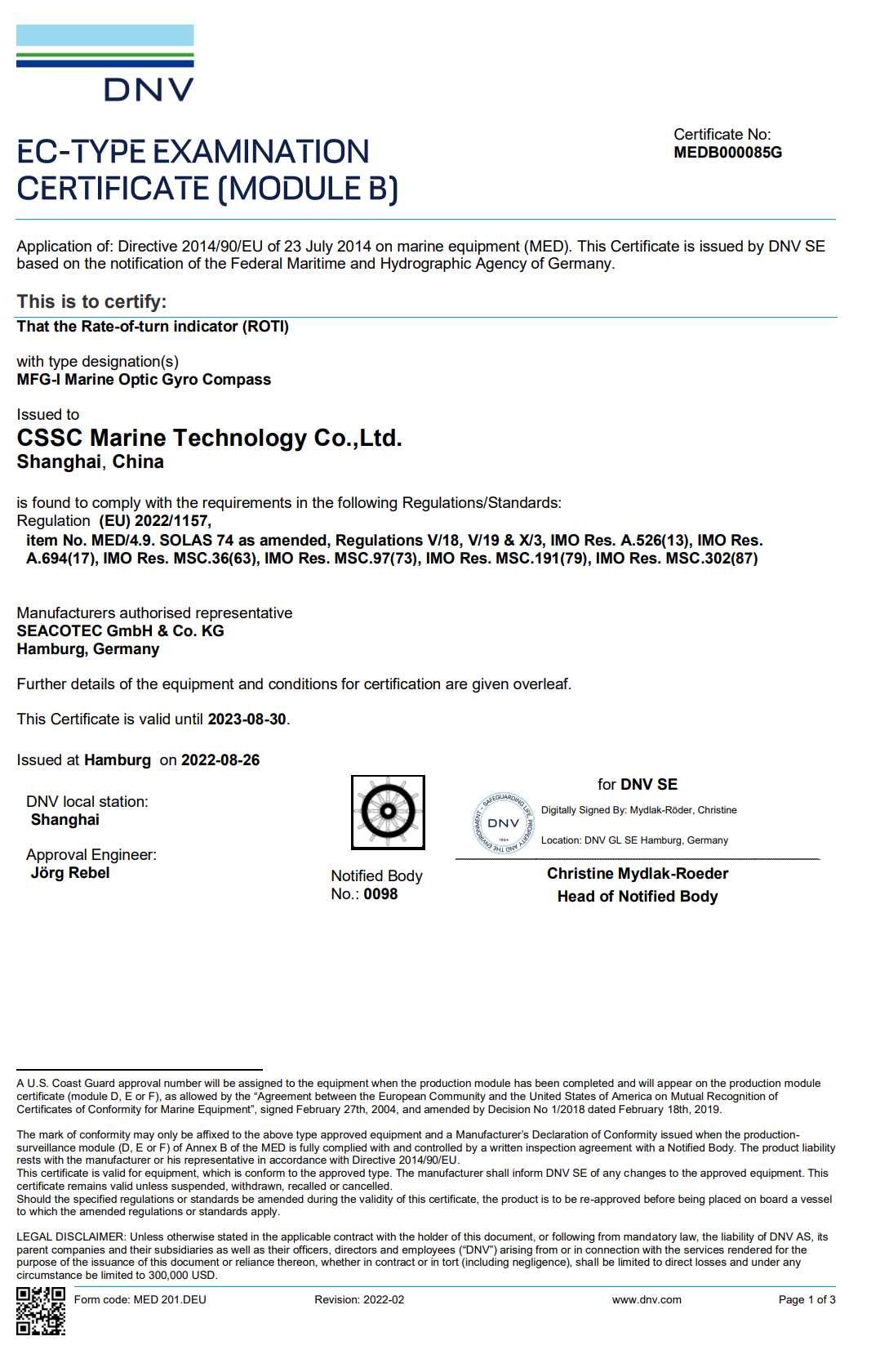 (MFG-I)ROT certificate for Blue Sun110 fiber compass
The Blue Sun(MFG-I/III) series fiber compass received EC MODULE B and EC MODULE D certificates in early 2019. This certification is mainly due to the updated standards of the gyro compass. DNV-GL Classification Society is the authoritative certification body in the field of compass ,and autopilot system, widely recognized by the world. The successful achievement of this certificate proves that the Blue Sun fiber compass is at the international level in terms of technical standards.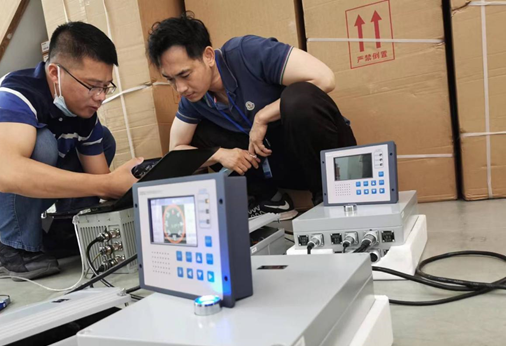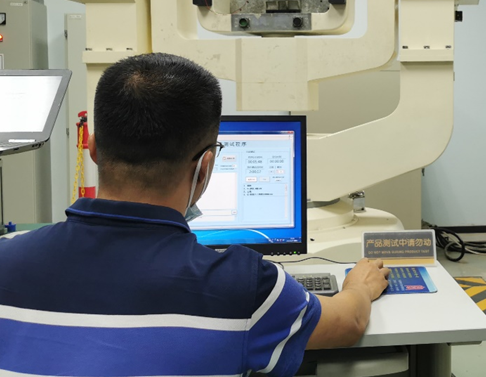 "Blue sun" series of fiber optical compass with light weight, smart size, low power consumption, high cost performance, has been wi-dely recognized in the market, has been installed on the COSCO, CSSC Leasing, SEACON shipping, Winning shipping, Croatia, Norway and other well-known shipping company with more than 200 oceangoing ships. the comprehensive cost performance is comparable to traditi-onal mechanical gyro compass.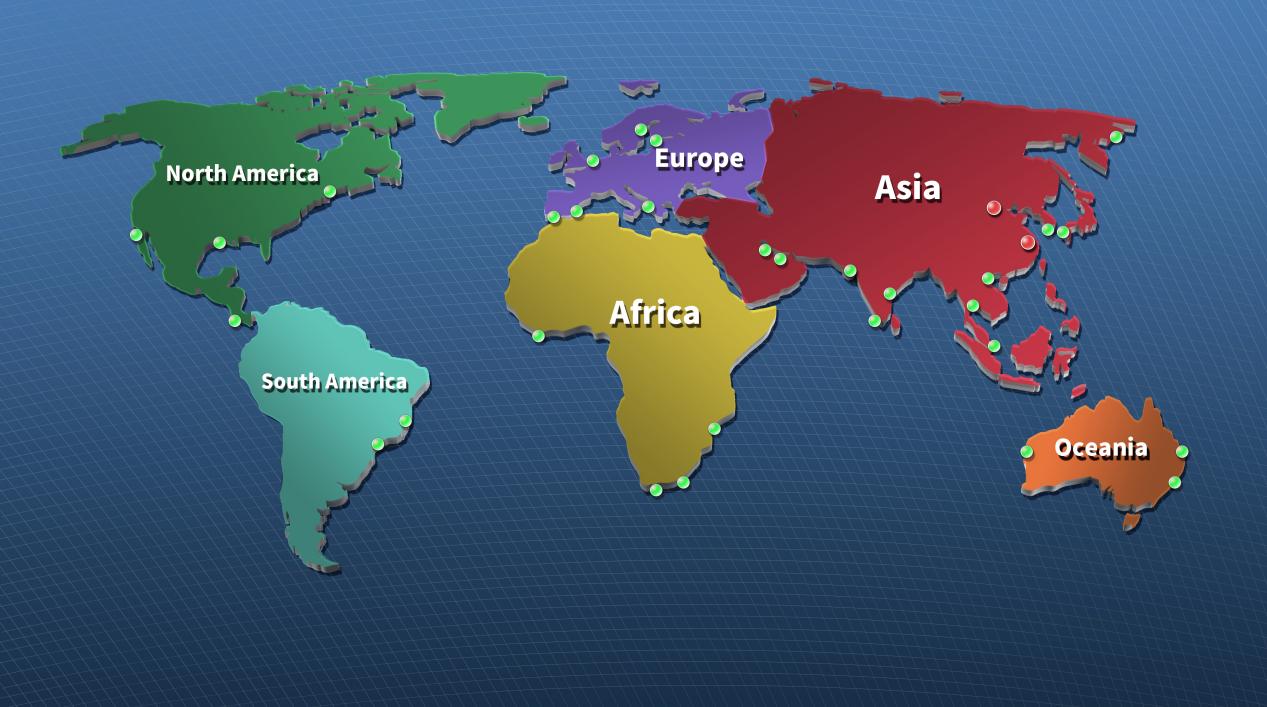 At present, CMC has built a global service network of "timely, fast and efficient", provide service and support on a 24/365 basis at every major port worldwide at sea. Keep monitor service quality to ensure our performance remains the highest in the industry.
In the field of navigation, as a new generation of Marine gyro compass, fiber optic compass is an inevitable trend to replace the traditi-onal one. If the mechanical gyro compass is the "mobile phone" which using analog signals, then the fiber optic compass is the digital "s-mart phone", compass now entering the fiber optic era.
Related News
undefined